The Green Yogi offers hundreds of online yoga classes taught by an award-winning team of master yoga instructors dedicated to your mental, physical and spiritual well-being. We have won multiple "Best Yoga Studio" awards for our expert instruction and transformative yoga classes. Our classes range from 5-90 minutes, and include quick tips to improve your practice. You can sort by style, focus, instructor or duration and watch in HD and on any device. As a member you will receive a Personal Yoga Advisor to help customize your experience. We can answer questions about your practice, offer modifications or simply help you navigate your membership. We are dedicated to helping you take care of yourself at home or on-the-go!
Connect with one of our Yoga Advisors now
* Free trial period only valid for new members.
This class is a reminder that we choose our thoughts & everything is energy. We start standing and add a Tai Chi energy flow into several poses. We end with handstands, backbends and hip openers.
This is Why We Do What We Do
what our members are saying
"This was one of the BEST classes I've had online or in class!! If perfection was possible...it feels like this. Sweat mixed with experimentation + perfect guidance!! Thank you Amy!"
"What a beautiful, wonderful class! You have such a classy, caring, calm, and graceful way of leading through the poses and breaths Wendy…THANK YOU!"
"One of the most well balanced, all around complete sessions I've EVER had!! Thanks Julie!"
"Thank you so much for this lovely, just perfect, 15 min lovin! Love you guys and all that you do. More, more, more of it please!"
"This has become my favorite practice after a long or stressful day! Such an awesome feeling. Thanks!"
"This is a great workout for little time. So very perfect for my busy schedule yet I get the full benefits. Thank you!"
"A fantastic all around sequence when I don't have time for more than a 20 minute practice. Thank you Ali!"
"Greetings from Norway! Love your classes! By far the BEST yoga instructors! So happy I found you."
"So, so, so good! Jamie made challenging poses so accessible. Fun lighthearted practice!"
"This class is awesome for hip opening and a slowing down! Thanks so much for this mini-vacay, Matt!"
"Wonderful flow, "just like a box of chocolates. You never know what you are going to get!!" Absolutely loved the creative sequencing!!!"
"I'm so happy to have you here with me in France through these videos. So grateful for The Green Yogi!"
"Thanks for the gentle short practice. It's a busy day and it was just right. Namaste!"
"Never had a baby but this is so great for my problem pain areas — thank you Linda."
"I love all of the hip stretching in Chelsea's classes, a great antidote to sitting!"
"Favorite online class so far! Perfect amount of cardio, stretching, and challenging poses. A class I would do everyday!"
"Just want you to know that my wife and I have been taking this particular session about 2 times a week for a year and love it. We are in are early sixties and it is the right combination of strengthening, stretching and spirituality for us. It has become part of our daily practice. Thank you for the loving care you have put into it. You can definitely tell from the session. Thank you Linda!"
"I love Anne's classes, she is so talented in choreographing creative flows that use the entire length of your mat, which make you feel like you are really using all of the energy and space around you! The beautiful instruction allowed me to hold my first strong, confident crow without giving up after 5 seconds! Amazing class. Thank you!"
"As always Heather brings out the strength in you that you think you don't have. Love all her classes. Thanks so much for a great yoga practice!"
"My lower back stopped hurting after I tried this tip. Thank you Mary! I've been doing yoga for years and have learned more from watching your videos than any of my other teachers. You have a way of explaining things that just makes sense. Grateful for your wisdom!"
Join Wendy for this 25 minutes yoga class focusing on different ways to move and strengthen your hips.  The goal of this class is to create hip mobility.  Mobility is the combination of strength and flexibility, so we'll move the legs in all sorts of directions to strengthen and stretch in less traditional yoga poses.  Great to release tension in the hips from sitting or standing for long periods of time.
In this meditation practice, we will lie down to restore harmony to our nervous system and rest our bodies, preparing us for deep relaxation. This meditation will scan the body to bring awareness to tight or tense areas and hopefully find some spaciousness and release.
Join Wendy for this continuous yoga flow aimed at loosening tight joints. Every movement is linked with the breath. We'll move fluidly in the hips, shoulders and spine to feel a little more mobility.
A Message from Our Founder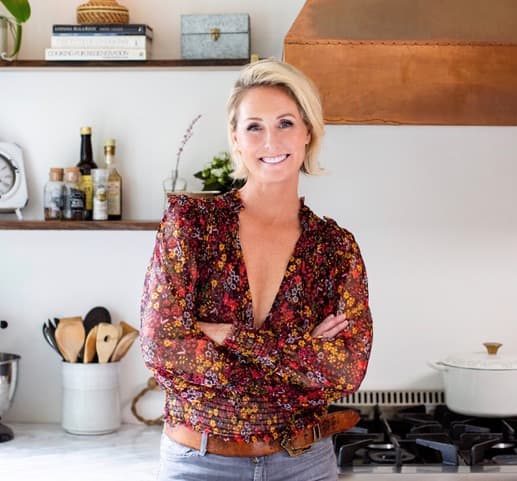 For more than 15  years we've recorded some of our best yoga classes at The Green Yogi with our top instructors and developed an online yoga platform with hundreds of classes. It has a loyal following of celebrities, professional athletes and general practitioners from around the world. It's been my saving grace when I can't get to the yoga studio and I know for many of you, it's been yours too. Shifting your focus to something positive, even for just a few minutes a day, can make a dramatic difference in the way you feel.
We created this platform for YOU, and this is the perfect opportunity to allow our team to support you when you need it most.
Wishing you peace, health and abundance!
-Mary Strong | Founder + Chief Visionary Officer